An ad hominem argument (or argumentum ad hominem in Latin) is used to counter another argument. However, it's based on feelings of prejudice (often irrelevant to the argument), rather than facts, reason, and logic. An ad hominem argument is often a personal attack on someone's character or motive rather than an attempt to address the actual issue at hand.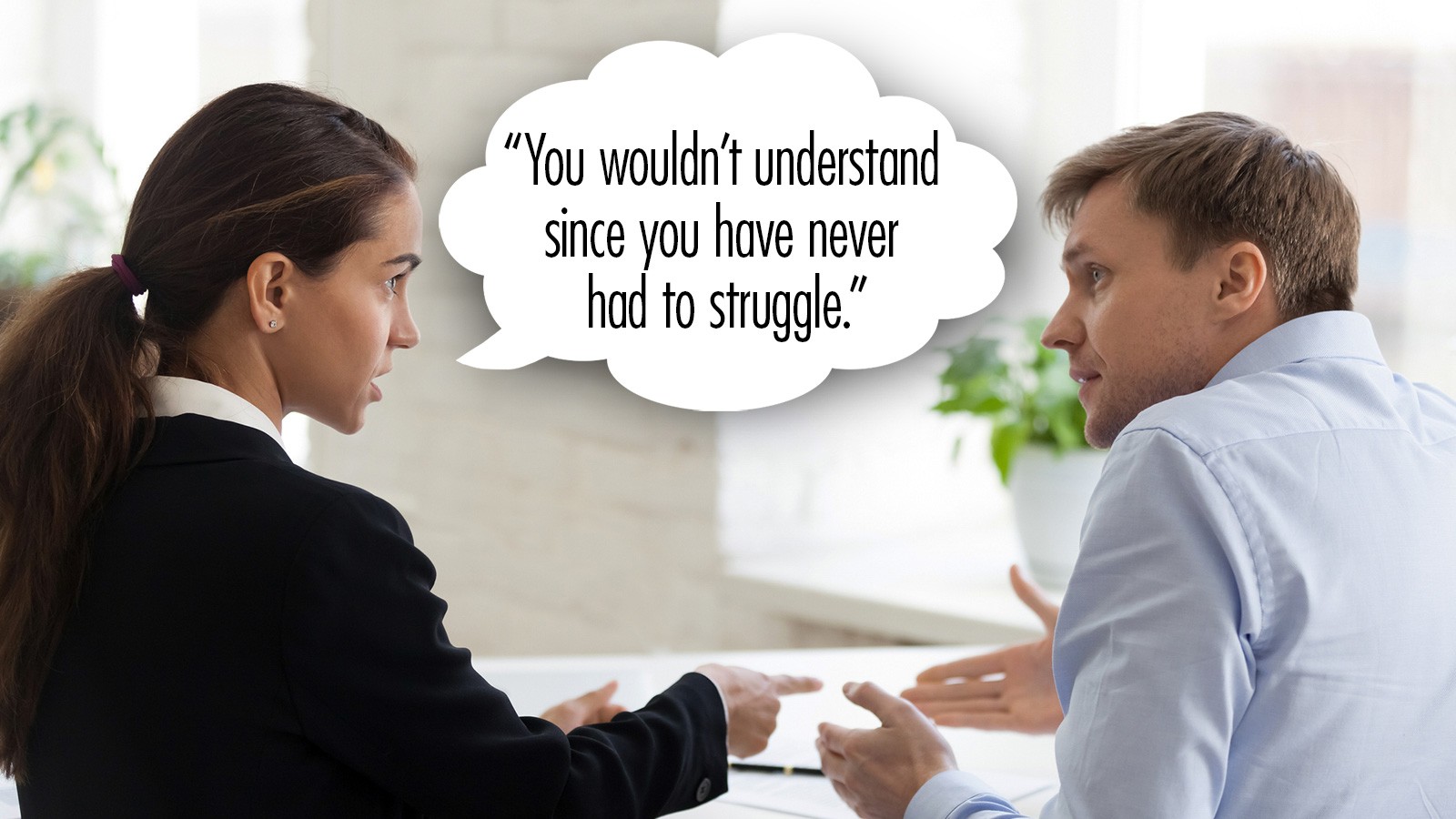 Woman using hominem in argument
This type of personal attack fallacy is often witnessed in debates in courtrooms and politics. Often, the attack is based on a person's social, political, or religious views. Either way, ad hominem fallacy attacks undermine the case and are to be avoided at all costs. You'll see why as we explore ad hominem examples below.