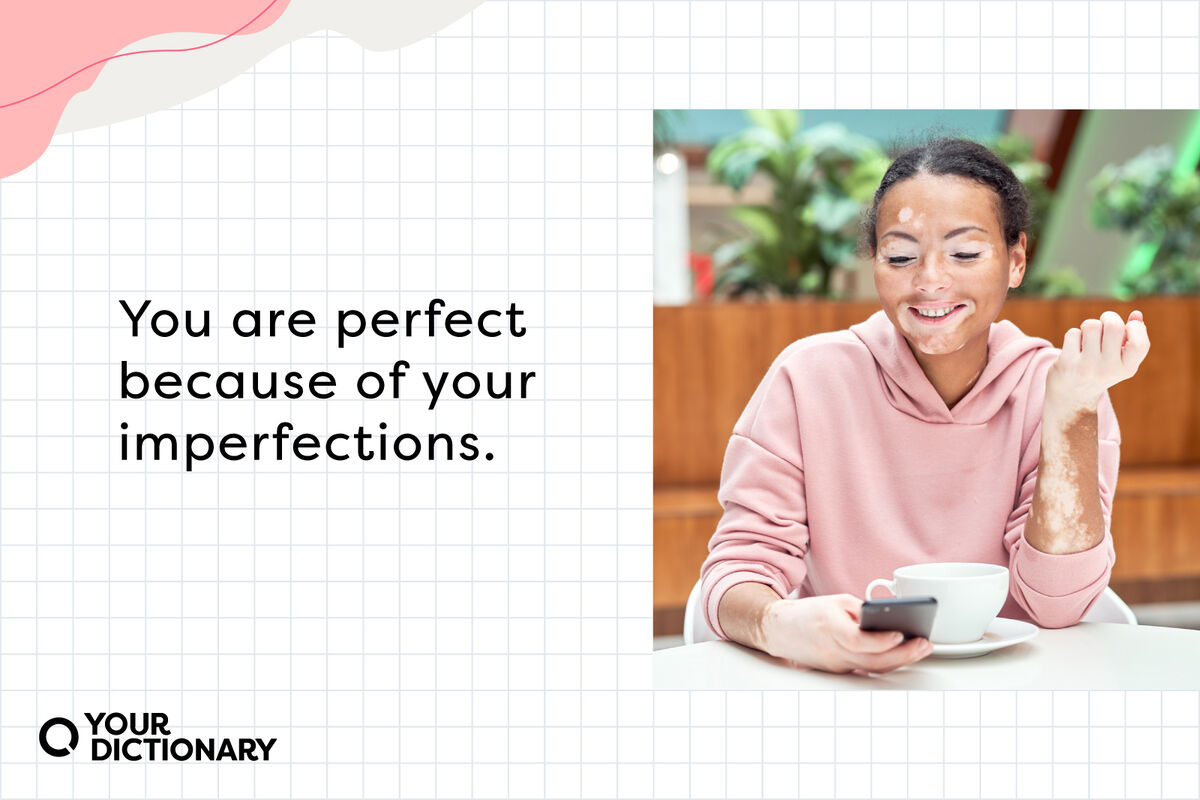 Do you ever wonder where those words of wisdom come from that you hear people saying? There is an endless supply of quotes and advice that will help you be wise and happy. Explore famous and original examples of words of wisdom that you can use on any occasion.
Looking for some unique and original words of wisdom quotes to tell your children. Explore these gems any parent can try.
You are perfect because of your imperfections.
Do what inspires you. Life is too short not to love the job you do every day.
Complaining will not get anything done.
At the end of your day, you've done your best. Even if you haven't accomplished all that's on your list. You've given it you're all.
You don't need to have it figured all out. Taking the wrong path is part of the process.
Never lose yourself because of someone else. You are perfect just the way you are.
Trust your gut. If you ever feel it's not right, then it's not.
A smile is a free way to brighten someone's day.
New Parents Wisdom Quotes
Becoming a new parent is hard. You always question what you are doing and wonder if you are doing things right. Offer some of these original words to new parents.
You can never take too many pictures. This is documentation of their life as a baby.

Every baby is unique. Do what you think is best for your child.

There isn't any perfect parenting technique. You just have to use what works best for your family.

No matter what anyone tells you, your instincts are always right.

Patience is a learned skill that you have to practice in parenting every day. Adult time-outs are completely okay.

Every moment is precious, even the bad ones. And typically the horrible moments are the ones you'll laugh at down the road.

Sleep is one of the hardest things to come by that you need the most. Therefore, it's important to sleep when you can.

Remember to laugh at the small stuff. Spilled cereal can quickly be cleaned up.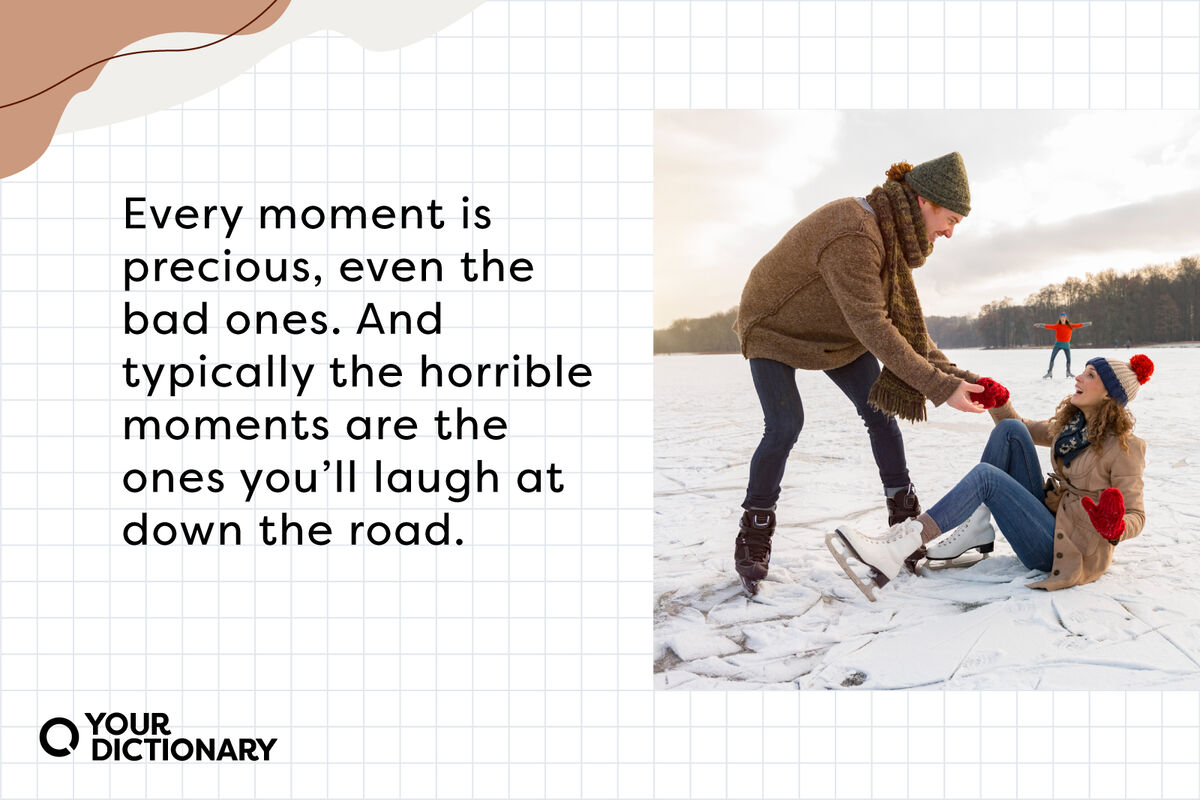 Quotes to Offer a Bride and Groom
Getting married is a huge undertaking. Wedding sayings that include words of encouragement and wisdom can be great to add to your card or gift. Try these original quotes out for the new couple.
Marriage takes work. But the payoff is years of happiness.

When you dream, dream together. Commitment is the key to a long-lasting relationship.

Marriage is two individuals moving together on a path. You can still be who you are and love someone else.

It's important to make time for each other. Little changes are hard to notice when you see someone every day.

While it's important to support each other, it's also crucial to surround yourself with people that support you as a couple.

Marriage is about compromise. Being a winner isn't important, working together is.

The key to a successful marriage is being strong when your partner is weak.

Your partner is often the one that sees you at your worst, make sure they also see you at your best too.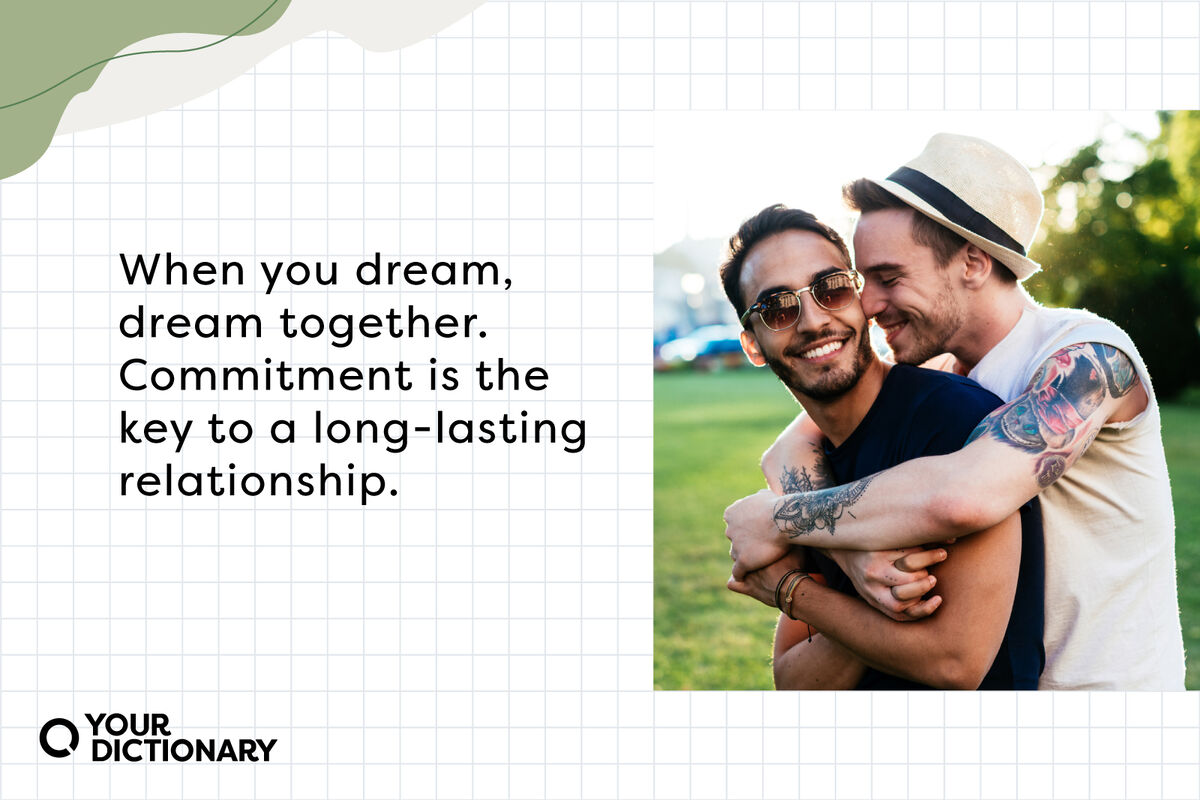 Words of Wisdom for Graduates
Graduation can be a scary and exciting time for children. Inspire graduates to greatness by using these original quotes and graduation sayings.
Aim for your dreams, but don't lose yourself along the way. Sometimes the road to greatness takes creating your own path.
Graduation is the end but also the beginning. It's the start of a new chapter written entirely by you.
The journey to enlightenment doesn't end when you graduate, it is only just beginning. Learning is a lifelong process.
Dreams are ever-evolving. Therefore, the dream you had at the beginning can very well be different than the one you have at the end.
Failure is an option. Because you need to fail to grow. Each failure makes success that much closer.
Celebrate every small success. The path to greatness is a rocky, but enlightened, journey.
"Your story is unique. It can only be forged by you.
Graduation was the match that sparked your future. Light the night up with your potential.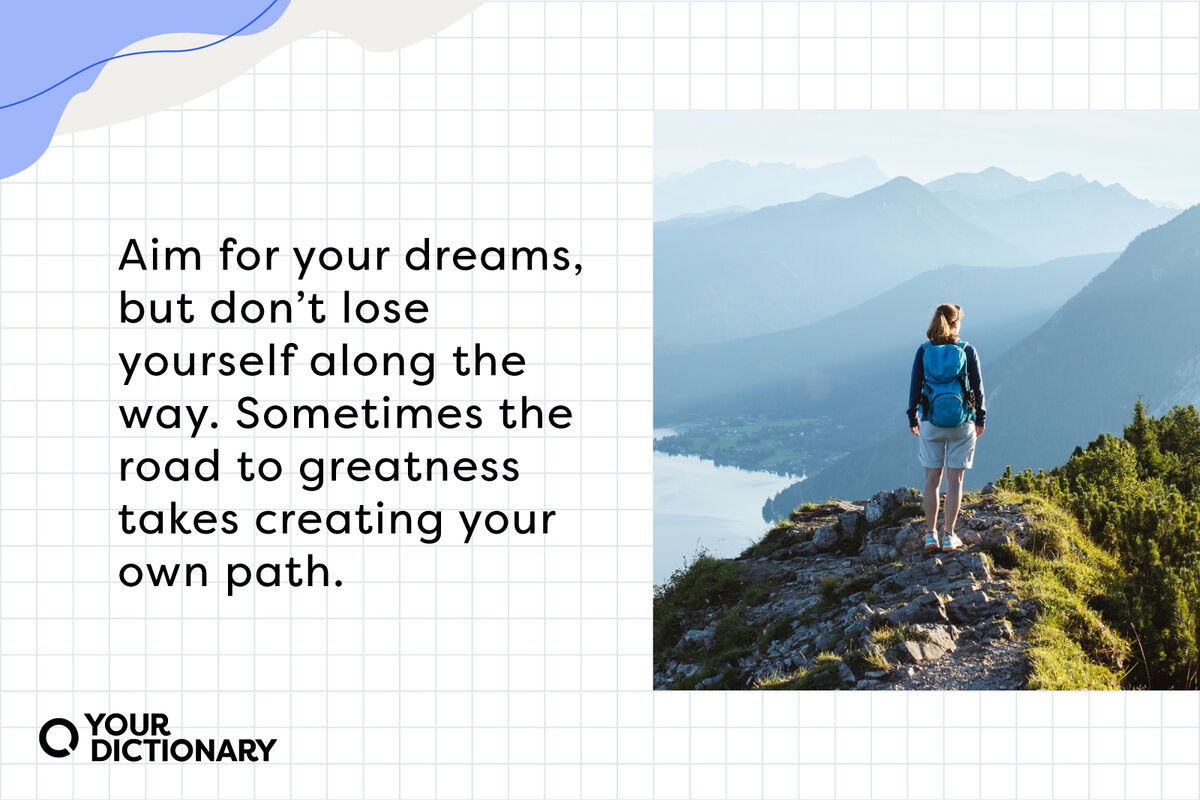 Many philosophers and wise people throughout the years have explained how to gain wisdom. You can find words of wisdom in books, plays, speeches, and sermons. If you want to know how to acquire wisdom, here is a sampling of advice.
Inspirational Spiritual Words of Wisdom in the Bible
When looking for inspiration for a hard time or to offer words of encouragement, many people look toward the Bible. Explore a few biblical examples of words of wisdom.
"Be strong and bold; have no fear or dread of them, because it is the Lord your God who goes with you; he will not fail you or forsake you." - Deuteronomy 31:6
"When doubts filled my mind, your comfort gave me renewed hope and cheer." - Psalm 94:19
"Don't love money; be satisfied with what you have." - Hebrews 13:5
"If any of you lacks wisdom, let him ask of God, who gives to all liberally and without reproach, and it will be given to him." - James 1:5
"Be very careful about what you think. Your thoughts run your life." - Proverbs 4:23
"Therefore do not worry about tomorrow, for tomorrow will worry about itself. Each day has enough trouble of its own." - Matthew 6:34
"For we walk by faith, not by sight." - 2 Corinthians 5:7
"Humble yourselves in the presence of the Lord, and He will exalt you." - James 4:10
Finding Happiness Words of Wisdom
Happiness can be found in small things. Explore these famous words of wisdom to help you find happiness in your life.
"Each morning when I open my eyes I say to myself: I, not events, have the power to make me happy or unhappy today. I can choose which it shall be. Yesterday is dead, tomorrow hasn't arrived yet. I have just one day, today, and I'm going to be happy in it." - Groucho Marx

"If you want to be happy, set a goal that commands your thoughts, liberates your energy, and inspires your hopes." - Andrew Carnegie

"Happiness is a perfume you cannot pour on others without getting a few drops on yourself." - Ralph Waldo Emerson

"Happiness cannot be traveled to, owned, earned, worn or consumed. Happiness is the spiritual experience of living every minute with love, grace and gratitude." - Denis Waitley

"Happiness comes when your work and words are of benefit to yourself and others." - Buddha

"Happiness cannot come from without. It must come from within. It is not what we see and touch or that which others do for us which makes us happy; it is that which we think and feel and do, first for the other fellow and then for ourselves." - Helen Keller

"Everything is a gift of the universe — even joy, anger, jealously, frustration, or separateness. Everything is perfect either for our growth or our enjoyment." - Ken Keyes Jr.

"Happiness cannot be traveled to, owned, earned, worn or consumed. Happiness is the spiritual experience of living every minute with love, grace, and gratitude." - Denis Waitley
Do you want to know the key to being happy? There are no real "secrets" to happiness, but words of wisdom can help. Keep your quote journey going by checking out best wishes quotes.