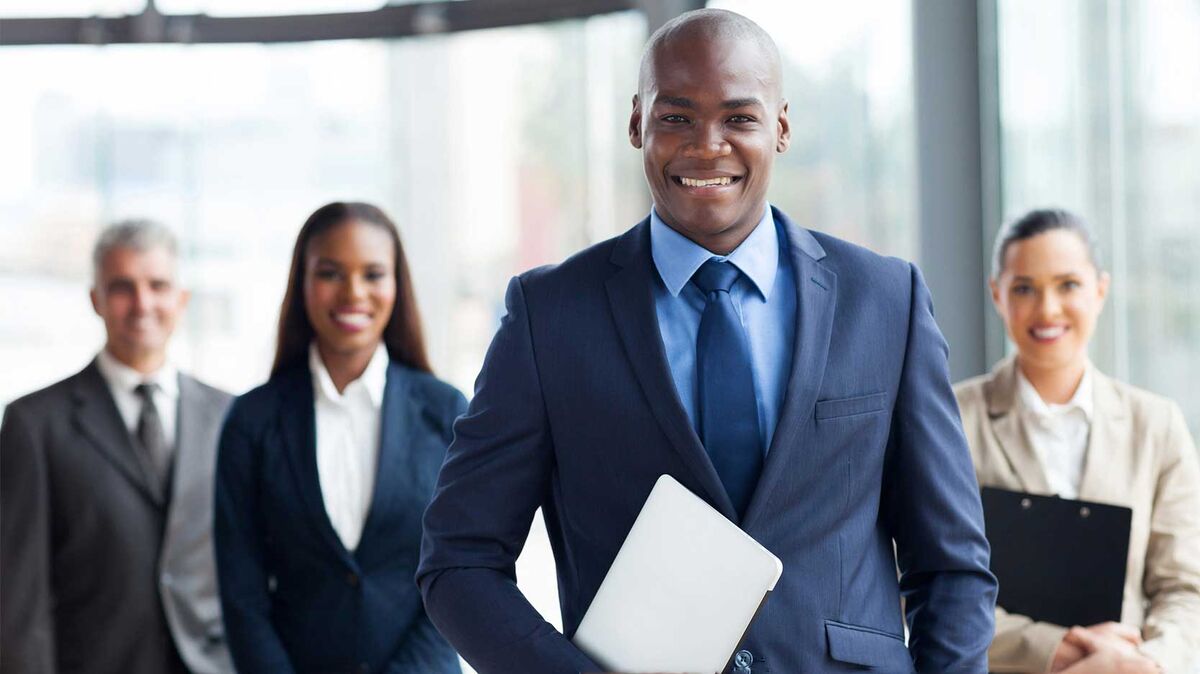 A core competency refers to knowledge or expertise in a given area. It's wise to include a list of core competencies on your resume, especially with so many companies now using applicant tracking systems (ATS) to scan resumes for keywords before an applicant's resume even makes it to a hiring manager's desk. Explore core competencies examples to highlight the skills that make you uniquely qualified for a particular position.
What are Examples of Core Competencies?
Core competencies are a specific set of capabilities that a company desires in employees to help it succeed in business. When including core competencies in your resume, use concise bullet points rather than full sentences. Review these examples of different types of core competencies for inspiration when deciding which ones to include on your resume.
Consider what behavioral traits you have that correlate with essential job functions for the position you are hoping to get.
adaptable - applies knowledge to new circumstances
detail oriented - verifies important details, ensures there are no surprises or gaps in needed information
even temperament - controls emotions without retaliating against negative behavior
flexibility - adapts to changes while remaining focused on goals
initiative - remains proactive when suggesting improvements and solving problems
innovative - seeks novel ways to improve and grow; open to trying new things
multitasking - comfortable juggling multiple projects and priorities
persistent - sees projects through to completion, persevering even when faced with barriers or obstacles
People and Communication Skills
People and communication skills are examples of core competencies relevant to all jobs. Specify your interpersonal communication skills in a manner that indicates that you'd be a great employee if hired for the type of job you hope to obtain.
collaboration - works with and through others to achieve common goals and desired results
conflict resolution - works to resolve differences and maintain work relationships
effective listening - builds understanding through listening to what others have to say and responding appropriately
facilitative communication - uses language effectively to gather information and facilitate an exchange of ideas
interpersonal relations - exhibits respect and understanding of others to maintain professional relationships
persuasive communication - displays verbal and written communication that influences others
verbal communication - speaks with clarity, precision and purpose in small and large groups
writing skills - possesses excellent writing and grammar skills, including the ability to write concisely, clearly and logically
Consider how your mind works and identify some of the particular strengths related to your thinking style that are relevant to the type of position you are seeking.
analytical thinking - applies logic to solve problems and get the job done
creative thinking - looks outside the box, develops new strategies
decision making - makes decisions and takes responsibility for them
forward thinking - looks beyond immediate tasks to consider long-term impact; always considering what comes next
high achiever - seeks to regularly surpass sales or performance goals
problem solving - solves problems while ensuring rules and directives are followed
results driven - achieves goals in a timely manner while providing excellent client service
supportive - seeks ways to support team efforts while contributing to overall organizational success
Consider the specific skills an employer will expect a candidate to have and clearly state your related qualifications.
client service - responds to clients and proactively anticipates their needs
corporate training - implements professional development and training
diplomacy - balances the needs and interests of multiple stakeholder groups to seek win-win solutions
evaluation skills - evaluates data and results according to accepted methodologies
financial analysis - expertly uses formulas and financial tools to evaluate and improve performance
management skills - possesses financial and people management skills, as well as the management of information
project management - brings together every component of a project, including resources or planning, that are needed to complete it in a timely manner
prospecting - diligently seeks to identify prospective customers through cold calling, networking and other appropriate sales techniques
risk management and assessment - evaluates and minimizes risks to the company and its employees
What leadership traits do you have that are relevant to the position for which you are applying? List some of the most important ones.
diversity and inclusion - fosters a diverse and respectful workplace where team members are valued for who they are.
empowers others - gives employees confidence and allows freedom to complete tasks
ethics - sets a positive example for others by following high ethical standards
influence - enlists the support and cooperation of others and encourages them to be proactive
strategic-minded - focuses on the big picture, ensuring that goals and objectives are strategically aligned with the organization's vision and mission
team building - establishes and guides a team effort that promotes a common goal; builds team cohesiveness
Consider Employer and Industry Requirements
The samples above are examples of the types of core competencies that employers tend to look for in candidates. Of course, not all companies are looking for the same competencies, and requirements vary based on job requirements. Look for this kind of information while researching employment opportunities.
Company-Specific Competencies
Company career pages sometimes provide information about desired competencies. Be sure to check the website of any company you're applying to work with to see what you can find about their core competencies.
The Federal Bureau of Investigations (FBI) lists the core competencies they expect candidates to have on the fbijobs.gov website. Their required competencies include collaboration, communication, leadership and more.
Microsoft's core competencies are also published online. Their competencies include team building, customer focus and valuing diversity, among others.
Professional Organizations
Professional organizations can also be a great resource for identifying key competencies for specific occupations. When you're wondering what competencies to highlight specific to your industry, check the website of the professional association(s) most closely related to your occupation to find out what information they provide about industry-related competencies.
The Society for Human Resource Management (SHRM) publishes the Body of Competency & Knowledge (BOCK) that lists the various competencies necessary to succeed as a human resources professional. These competencies include leadership, ethical practice and HR expertise.
The American Institute of Certified Public Accountants (AICPA) publishes the Personal Financial Planning (PFP) body of knowledge, which outlines the expertise that accountants who want to serve as financial advisors should master. These competencies focus on risk management and expertise specific to different types of personal finance, like education, estate and investment planning.
Conducting employer and industry research about core competencies is a great way to get ideas of the exact competencies you should include on your resume. Of course, any competences that you list on your resume should accurately reflect your skill set, in a way that positions you as a great candidate for the employer you're applying to work with and the position for which you want to be considered.
Using Core Competencies on Your Resume
Not everyone includes this section on their resume. Including this information could help your application really stand out to hiring managers. By using relevant keywords, you may have a better chance of getting through ATS filters and subsequently catching the eye of the recruiter. Consider the following best practices when adding the core competencies you choose to your resume.
Include them in a sidebar on your resume, presenting them in a short bulleted list.
Use sentence case in each bullet point. That is, capitalize as you would in a sentence (the first word only).
Instead of bullet points, you might opt to list them on a single line under your resume summary. If you choose this route, use title case (capitalizing each word) and separate each competency like this:
Empowering Leader | Persuasive Communicator | Digital Marketing Leader
Link your core competencies to industry buzzwords (for example: Results Oriented Data Analyst).
Aim to include approximately ten important attributes that will leave a lasting mark on recruiters. Don't inundate your resume with competencies.
Create a few different versions of your resume, curating custom lists of core competencies based on specific requirements for different positions as you apply.
Stand Tall in the Crowd of Job Seekers
Job hunting can be an arduous task. Taking the time to formulate an effective resume that highlights your skills provides a strong foundation for everything that's to come. Gone are the days of sending out the exact same resume for every job opportunity. Nowadays, it's easy to achieve a stylized resume filled with the right core competencies and keywords. Get started by exploring key tips for writing a professional resume so you can be sure yours is in great shape. Good luck out there!