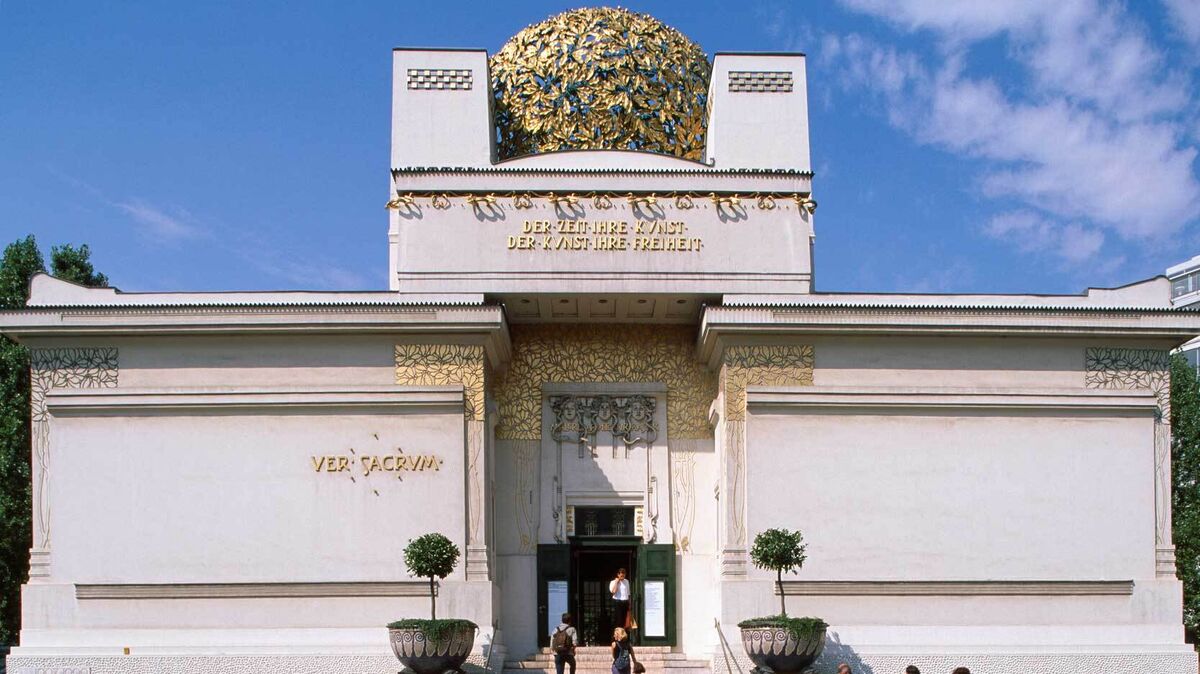 Art Nouveau is French for "new art." This style began in the 1890s in France and spread throughout the world. It took designs and forms in nature and used flowing curves to stylize them. Art Nouveau was found primarily in architectural detailing and the applied arts, especially the decorative arts. Art Nouveau had a significant influence across different genres in the art world. Explore some great examples of Art Nouveau.
Examples of Art Nouveau in Architecture
Art Nouveau architecture blends colorful flourishes, iron and glasswork. Explore examples of Art Nouveau buildings.
Examples of Art Nouveau in Ceramics
The ceramics of the Art Nouveau period had a Japanese influence. The porcelain used was high temperature, and the glazes had either a matte or crystallized finish. Explore a few famous examples of Art Nouveau ceramic artists.
Art Nouveau Glass Examples
Glass examples of Art Nouveau have a colorful look and flowing lines. Like architecture and ceramics, glassworks are shaped like natural forms such as leaves, plants and even mushrooms. A few famous glassworks Art Nouveau examples are found through artists like:
Louis Comfort Tiffany of New York created detailed, organic, flowy stained glass pieces for decoration in the home, like lamps, along with stained glass windows.
Charles Rennie Mackintosh of Glasgow used simplistic representations of nature mixed with linear lines.
Emile Galle of France created ornate glass works like plates and vases in a flowy yet sometimes eerie manner, like the glass vase.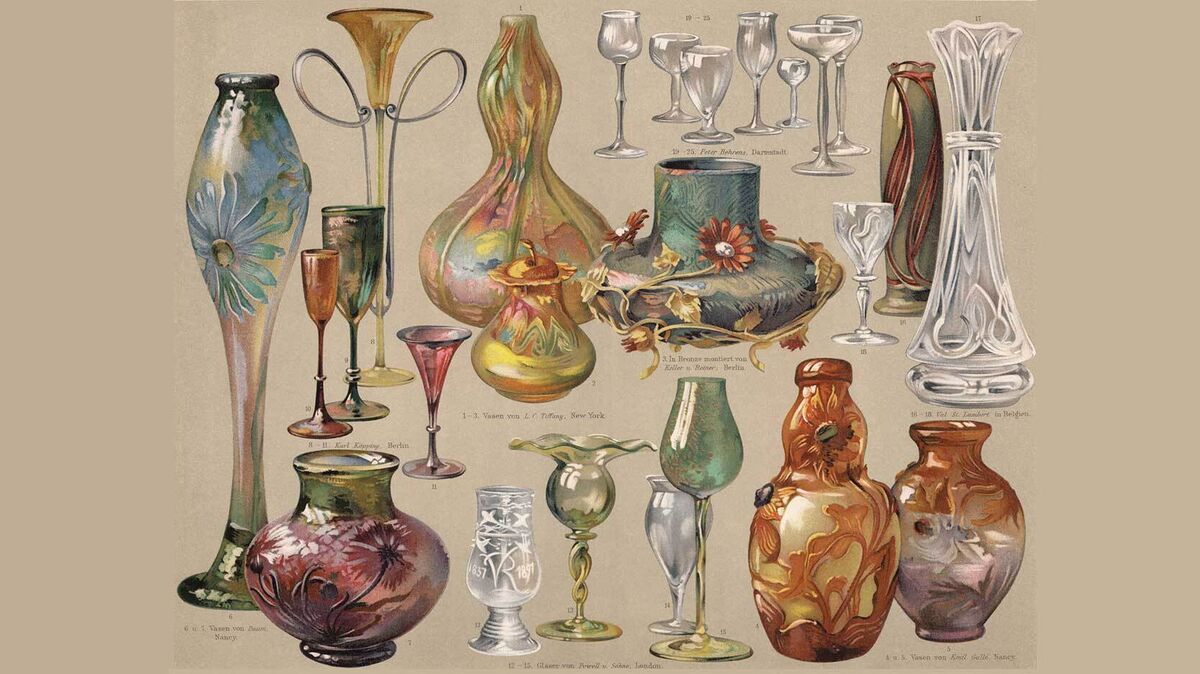 Art Nouveau Graphic Arts Examples
Art Nouveau was common on lithographs, wood-block prints, posters, ads, and magazines. Examples of Art Nouveau graphic designs include:
A lithograph made by Henry van de Velde called "Tropon" has many repeated lines around the word "Tropon" and flowing lines in the center.
Artist Alphonse Mucha created a series of graphic design posters of Sarah Bernhardt that follow the flowy nature theme of Art Nouveau.
Examples of Art Nouveau Paintings
Art Nouveau paintings featured organic themes and curved lines to bring the composition together. A few famous Art Nouveau paintings include:
The Scream by Edvard Munch is made entirely of curved lines.
The Kiss by Gustav Klimt incorporates organic elements that flow into the blanket of the lovers.
Now that you have looked at some examples of Art Nouveau, it is helpful to have a little background to better understand what you were looking at and why it is considered Art Nouveau.
Art Nouveau was at its peak of popularity between 1880 and 1910.
In Germany, it is referred to as Jugendstil, meaning "youth style," after Jugend's magazine, which promoted it.
In Russia, it was called Modern; in Italy, it was Stile Liberty; and in Hungary and Austria, it was Secession.
In the beginning, one strong influence was an 1895 lithograph poster made by Alphonse Mucha from Czechoslovakia. The poster mixed nature, curvy lines and ornate designs. The style caught on and was originally called Style Mucha, but soon became Art Nouveau.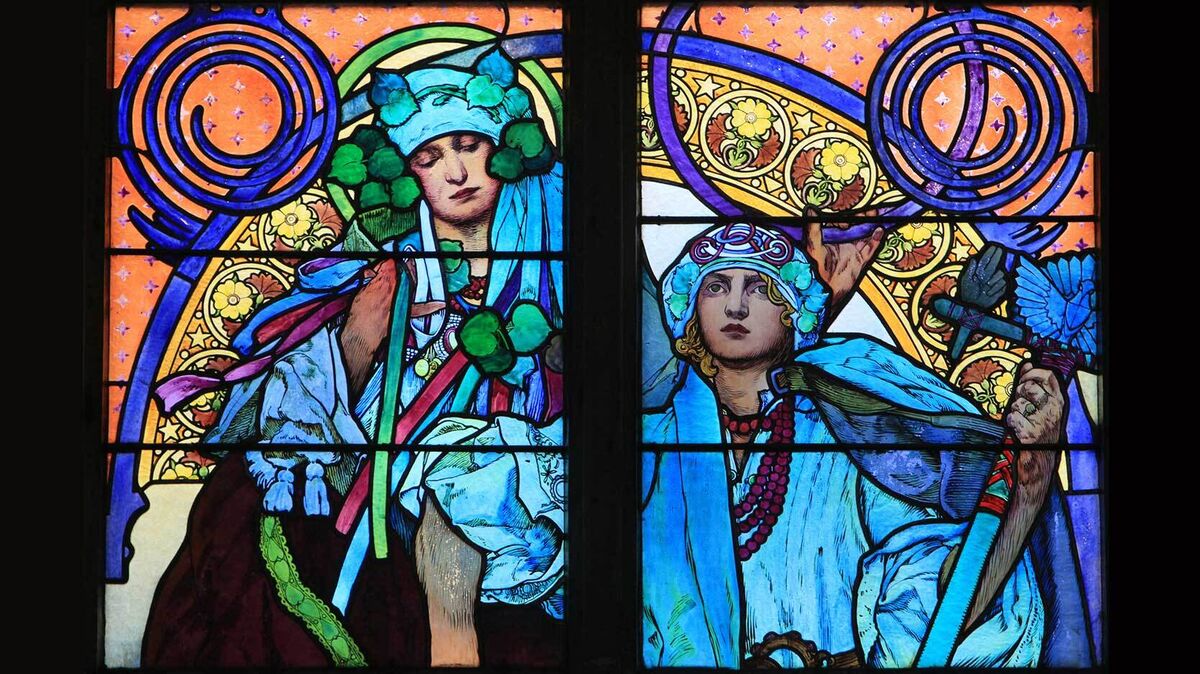 One theme that ruins through this style is curves.
There are several repetitions of a curve that emphasizes the shape.
There may also be a whiplash effect that is strong and violent.
Flowing lines are a strong characteristic in all of the Art Nouveau works of art, and at times, the lines undulate and writhe.

Art Nouveau All Around You
Art Nouveau has a lot of examples out there. In fact, one of the most exciting things about the Art Nouveau style is the way it encompassed so many different genres. It can be found in architecture, metalwork, furniture, interior design, cookware, flatware, utensils, painting, sculpture, glasswork, and ceramics. Learn more about artists of this art movement by looking at Gustav Klimt. Then explore other types of artists, like Frida Kahlo.