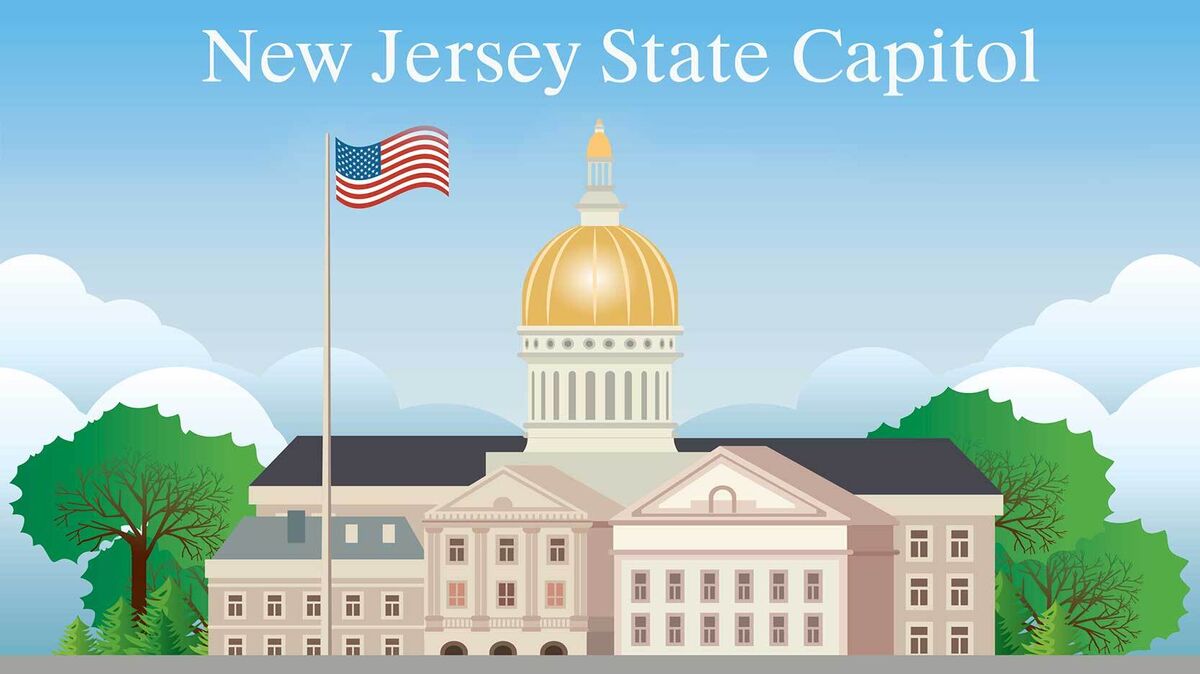 Being knowledgeable about civics requires having a basic understanding of how state and local governments work within the United States. Learn about key governmental powers and responsibilities at the state and local levels.
State Government Powers and Responsibilities
In the United States, the government of each state follows the same three-branch format as the federal government. This means that state governments have executive, legislative and judicial branches. Each state must operate within the boundaries of its constitution.
State Executive Government
In each state, the governor is the head of the executive branch. The governor is always elected by the state's citizens. There are a number of other leadership roles in the executive branch of government at the state level. Beyond that, no two state governments operate identically. Common executive roles and responsibilities include:

governor - serves as chief executive of the state; has veto power over legislative action
lieutenant governor - acts as governor when the governor is unable to do so; may succeed the governor if he or she cannot fulfill the term
secretary of state - business registration; notary public registration; election oversight; state recordkeeping
attorney general - chief law enforcement officer; head legal advisor for state government; prosecutes violations of state law
state auditor - oversees state finances and accounting; audits state agencies; investigates fraud
state treasurer - functions as the state's chief financial officer; oversees finances, revenue, debt, investments, payroll for state employees
Not every state has all of these roles. Some have other roles. In some states, roles other than governor can be elected or appointed. States also have a number of agencies and departments dedicated to things like education, highway construction and maintenance, economic development, services for citizens with disabilities, and more.
Each state has a legislature, with representatives elected by the citizens to serve terms that vary from two to four years. Except for Nebraska, all of the state legislatures have two divisions: an upper chamber and a lower chamber. Each upper chamber is called the Senate. The lower chambers don't all have the same name in each state. Common names include State Assembly, House of Representatives and House of Delegates. (Nebraska's legislature has only one chamber.)
The primary responsibility of the state legislature is to legislate through proposing and voting on bills to establish state-specific laws.
State legislatures also propose, consider and vote on amendments to existing laws.
In some states, legislatures can propose and vote on constitutional amendments. In others, they can propose constitutional amendments, which have to be approved by voters before they can be ratified.
The judicial branch of state governments is focused on justice. It is headed up by the State Supreme Court and includes lower state-level courts. The manner in which a state's judicial system is structured is defined either through the state's constitution or the legislative process.
State courts hold trials to ensure that justice is served.
The State Supreme Court hears and decides on appeals that are advanced as a result of decisions made at lower-level courts within the state.
If a plaintiff or defendant disagrees with a State Supreme Court decision, it can then be appealed to a federal court.
Local Government Powers and Responsibilities
The local governments within each state are structured in accordance with laws specific to that state. Each state determines which powers and responsibilities are granted to local governments. Local government typically includes two tiers: county and municipal.
Municipal level governments include cities, counties, towns, and townships. Some municipal governments are very small while others (like Atlanta and Seattle) are very large. The municipal government usually oversees necessary services to people who live within municipal boundaries. Most municipalities are led by elected officials, including a mayor and city or town council. Examples of common powers and responsibilities include:
parks and recreation
fire department

housing services (zoning, permitting, public housing, and more)
public transportation

business licenses

public libraries
street construction, maintenance and signage
garbage pick-up
sewer service
water service
Most states are divided into counties, though Louisiana uses the word "parish" to refer to the county level. In Alaska, the term borough is used. Counties are larger than municipalities. Each municipality is in a county (or the equivalent), as are unincorporated areas that are not inside the boundaries of any municipality. Counties usually have some elected officials, such as county commissioners and a sheriff. Some are led by a chief administrator or executive.
County governments offer many of the same services as municipalities, on a countywide level encompassing multiple municipalities and areas that do not fall within a municipality. Other common responsibilities include:
school systems
public health
county courts
records archives
emergency management agency
911 services
senior citizens services
veterans services
public works
sherrif's department
solid waste disposal
Understanding State and Local Government
State and local governments fulfill many roles and have a number of responsibilities on behalf of the citizens who live within their jurisdictions. To learn more about the role of government in the lives of people who live in the United States, invest some time in learning about national government powers. If you want to learn even more about government, review these examples of political jargon.